Good day

I have made this dress mostly because of 3 reasons. 1 - I just finished school and now I have lots of free time , 2 - I wanted to do a nice dress mesh, 3 - IT'S SUMMER TIME!

About the dress..
This is a casual summer dress, which if you by any chance don't know, is a dress that is something stylish for the girls to wear in hot summer days. Which might be true or false, because I don't know what's modern to wear to day, but whatever. The dress has a nice recolorable flower pattern/stencil/something that is still CAStable (and it has 2 separate channels too!)
Important info:
- Dress is available for Teens, Young Adults and Adults
- You must be out of your mind if you think this dress is for males.
- Dress is available in Everyday, Formal and Career (adults only!) category
- 3 recolorable channels - 1 for the overall dress and 2 for the flower pattern/stencil/something that I found on deviantart. (picture with details included)
- Morphs and breast slider capable (picture with details included)
- 3 styles included (picture with details included)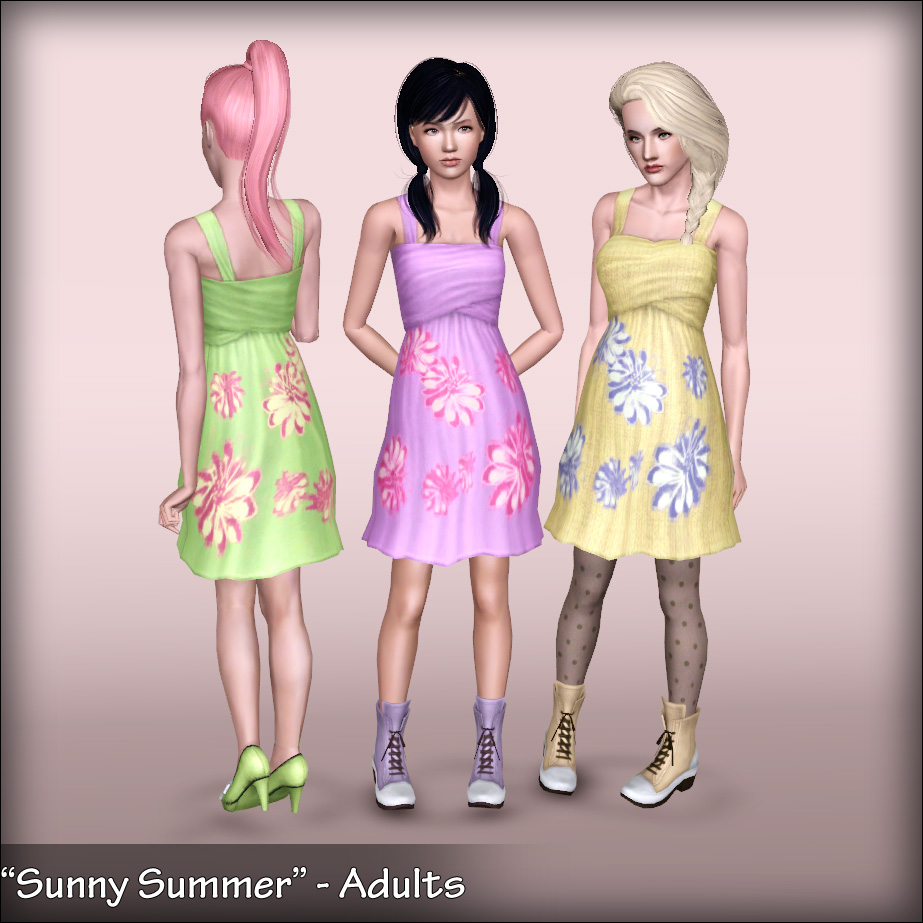 Download link: ~~Click me!~~